BLACK WOMEN GIVE TESTIMONY AND BEAR WITNESS TO A NEW CHAPTER IN HUMAN RIGHTS AT HOME.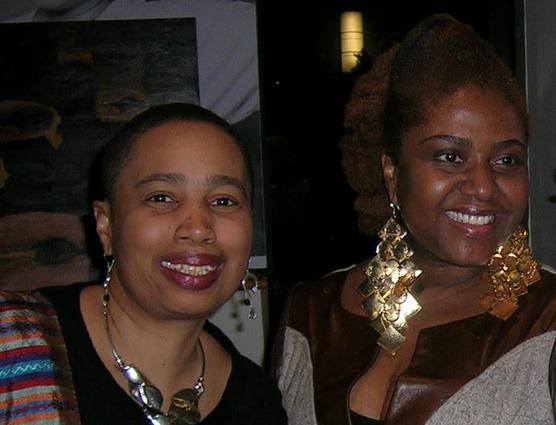 "When we construct universal notions of women or masculine notions of Blackness…when we claim only some forms of violence as central to our struggles, we are claiming or remembering particular histories. Central to constructing more radical political struggles is the reclamation and reconstruction of fuller, more complex histories." -Dr. Elsa Barkley Brown, Black Feminist Historian and Activist
When the United States ratified the Convention on the Elimination of All Forms of Racial Discrimination (CERD) in 1994, it agreed to submit periodic state reports to the Committee on the Elimination of Racial Discrimination, the U.N. body charged with monitoring state compliance with the Convention. However, only after criticism and demands by civil society, including feminists of color, gender justice and human rights advocates, that these reports move beyond male centered paradigms, did the U.S. include in its reports gendered forms of racial discrimination experienced by women of color and LGBTQ communities.  For many of us, our particular experiences as Black/African American women are testament to the ways in which gendered forms of racial discrimination have devastating consequences on the full enjoyment of equality and fundamental human rights both in private and public spheres.
On July 8 and 9, 2014, just a few days after the 50th Anniversary of the passage of the Civil Rights Act, Black Women's Blueprint Executive Director, Farah Tanis and Creator of NO! The Rape Documentary,  Aishah Shahidah Simmons both presented on behalf of Black Women's Blueprint at the Civil Society Consultations at the US State Department on CERD, the Human Rigths Convention on the Elimination of all Forms of Racial Discrimination as well as the UPR, the Universal Periodic Review. Both activists testified about racial discrimination and the devastating impact on women and LGBTQ people of color. Farah Tanis presented in person on racial discrimination and the intersection of gender and violence and Aishah Shahidah Simmons presented on intimate partner and state sanctioned violence against LGBTQ people of color. We are about our foremothers' business and will keep community posted on the work to center the lives of women and girls squarely within what are often considered "the broader" racial justice concerns of Black communities. We continue to make it explicit that a violation against one of us, whether by the State or by a fellow community member is a violation against us all.